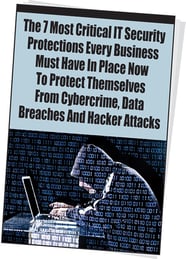 Eighty-two thousand NEW malware threats are being released every day, and businesses (and their bank accounts) are the No. 1 target.
To make matters worse, a data breach exposing client or patient information can quickly escalate into serious reputational damage, fines, civil lawsuits, and costly litigation.
If you want to have any hope of avoiding a cyber-attack, you MUST read this report and act on the information we're providing.