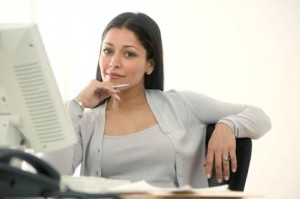 By offering solutions that can be the end-all, cure-all for many businesses, we at DP Solutions have developed relationships with highly satisfied clients. We have set out to explain the needs and pains that often stunt company performance and growth. Based on conversations with our clients, we have drafted a series of blogs that answer important IT questions that many companies seem to be facing now.
As the office manager at a local chiropractic and wellness center, I wear many hats. I'm often tasked with researching new concepts and technologies that will enhance our practice. However, we are only interested in implementing new products, software, or solutions if we can see the return on investment.
As a manager of two offices, I feel the pull to be in two places at once. With rumors circling of a third branch opening, I knew we had to do something to improve communications between locations. The mobility of cloud technologies caught my attention.
The idea of being able to work from any location – even the coffee shop down the street – without having to install software on my personal laptop was a huge plus. Everyone in our company could essentially access practice information from anywhere, offering remote options that were never previously available to us.
Before we invested, we wanted to see if DPS WorkSpace held up to its glowing references and it went above and beyond our original expectations. We loved the calendar syncing tool. From my work desktop, to my smartphone and the practice's tablets, our schedules were more organized than ever. It was easier to send out updates, and the nervous feeling that stemmed from having to be at multiple offices at once eased considerably.
Our staff found DPS WorkSpace was easy to use. Our productivity and effectiveness has improved dramatically through the enhanced, unified communication structures. My email and calendar are synced on all of my devices, for instance. We found DPS WorkSpace, which is built upon IBM's powerful line of servers and storage, to deliver a reliable solution, and we would absolutely recommend it to other practices.
Interested in finding out what DPS WorkSpace and other cloud services can improve the mobile aspect of your business? Call on our DP Solutions experts, and ask about our complimentary cloud assessment!