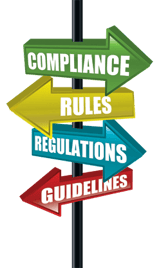 A Comprehensive HIPAA Assessment can simplify compliance management by helping you identify assets, document security guidelines, locate areas of weakness and define steps to reduce risks.
Our Free Security & Compliance Consultation will help you determine if a Comprehensive HIPAA Assessment is for you!

At no cost, one of our Compliance Specialists will spend 30 to 60 minutes with you to:
Learn about your practice's specific goals and objectives
Understand how your practice is addressing compliance
Review your concerns around security risks and exposures
Discuss options and outline steps to remedy any risk factors
Determine if you would benefit from a comprehensive HIPAA assessment
Since this is free, you have no good excuse not to do it now. If we find that you're well-prepared to deal with security, risk and compliance concerns, then at least you will have peace of mind that you are prepared for a compliance audit. But if we DO uncover any shortcomings, you'll be able to fix them BEFORE you're audited.
Fill out the form to request your free
Security & Compliance Consultation today!
Who Qualifies for this consultation?
Mid-Atlantic-based medical practices with 10+ computers
and at least one (1) server