---
Guest Article
5 Secrets to Mold Your Strategic Planning Process for the Best ROI
Denise O'Neill
A company's strategic plan is only as effective as the process that goes into creating it. If the approach is too rigid, hierarchical or only serves as an empty exercise, it's unlikely the business will in any way benefit from the process.
If on the other hand, a company approaches the strategic planning process as a way to explore the opportunities (and challenges) facing it and its industry in the years to come, the results can be genuinely beneficial to everyone involved—from senior management to employees and provide a strong map to driving revenue and profits.
Let's look at 5 suggestions on how best to mold the strategic planning process to get the best ROI from time and resources and drive execution.
Make a top-level commitment to the process.
The most effective way to guarantee a favorable experience is by signaling the CEO or business owner's full commitment to the process. Find an opportunity for the business leader to describe the value of strategic planning to everyone within the organization and to talk about how each employee contributes to its eventual success. This sends the message that planning is key to the company's future growth.
Review and refine your personal vision statement.
Strategic planning represents a prime opportunity to review and change your personal vision statement. As we've noted elsewhere, "In a privately-owned business, the strategic plan for a company is not based solely on the assumption that the company's goals and vision are to maximize profit. The strategic plan for your company must begin with your personal goals and vision." As times and circumstances change, your vision might change as well.
Put together a great team.
The more diverse your planning team is, the more diverse perspectives the process will generate. Ideally, says strategist Michael Girdler, "the team should include representation from anyone that can impact the plan or be impacted by the plan: in short all employees." Enlist the efforts of "various departments of your organization—marketing, sales, and operations [and] evaluate the inclusion of vendors" as well.
Find a comfortable off-site venue.
Regardless of the savings, you might find in staying onsite, generally speaking, strategic planning sessions are more effective when set away from the workplace. It's not just getting away everyday office distractions; a fresh, different location helps participants stay focused on the purpose behind your efforts—thinking in an intensive manner about where the business is going and how you plan to get there.
"Test-drive" challenging scenarios.
As part of the process of planning in a Pandemic, roll out al least three scenarios ( those likely to happen and those less likely to occur), based on how your business will probably fare in the coming year as the vaccines rollout. Are you prepared for a sudden acceleration in sales? What if, conversely, you lose a major customer or two? Devise contingency plans so you're better prepared for the unexpected.
With a draft plan in place, invite feedback.
To truly succeed, your strategic plan must be embraced by the entire organization. Remember, your front-line staff—as well as those in other departments—often have valuable insights into product quality, customer service, etc.
By gathering employee input, the final document will be richer and more effective in the long run.
"Consistent communication can "keep everyone on the same page," notes strategist Cara Ong, "and prevent conflicts from occurring before the official strategic and operational plan cascades down from senior management."
Want to learn more about strategic planning?
Check out a demo of TAB's Business Builder's Blueprint Strategic Planning Tool, contact info@tab-bwi.com or denise@tab-bwi.com or visit https://www.thealternativeboard.com/bwi
---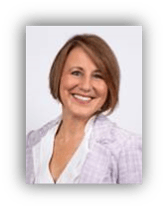 Denise O'Neill is the CEO and owner of TAB | The Alternative Board Baltimore Washington.
As an executive coach, Denise specializes in sales, marketing, organization building and developing strong business cultures that focus on leadership, accountability and strategic planning. She is a seasoned business executive with 16 years' experience leading Fortune 100 consumer packaged goods companies in Sales, Marketing, Management, and Logistics. Denise is a former Vice President of Sales and Marketing for Nabisco where she received numerous awards including the Nabisco Food Presidential award. She is an author of Finding Your Edge, and is the founder of the award-winning Survivors Offering Support organization providing innovative peer support services to breast centers in Maryland/Washington, DC.