What Can DP Solutions Do for You?
Ready to streamline your IT management and gain greater efficiencies? For over 46 years,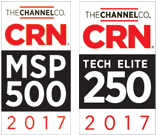 DP Solutions has helped organizations like yours bring their business to higher levels by taking IT worries off their shoulders. With managed IT, cloud, and professional services all backed by our state-of-the-art data centers, we give our clients high availability and the peace of mind that goes with it. Problem solved.