Gina eddy named project manager at dp solutions
Ms. Eddy Brings 25+ Years of IT and Project Management Experience to the Company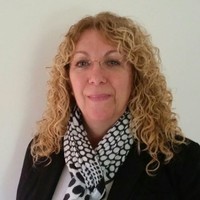 COLUMBIA, MD, Nov. 5, 2018 -
DP Solutions, a leading Maryland-based Managed IT Services Provider, announced today that it has named Gina Eddy to the role of Project Manager. In this position, Ms. Eddy is responsible for ensuring exceptional service delivery to DP Solutions' new and existing clients from the moment of engagement as part of the sales cycle, to onboarding and deployment of services, with the utmost customer care.
With over 25 years of experience in IT and project management, Ms. Eddy brings her understanding of IT, project management and her customer service focus to DP Solutions.
Ms. Eddy is a results oriented Project Manager and IT Leader with proven success in leading technical projects and teams to meet aggressive deadlines. Her experience has encompassed many roles within IT including Project Manager, LAN manager, Helpdesk Manager and Regional and Enterprise Desktop Support Manager.
Prior to joining DP Solutions, Gina has been a Project Manager with Computacenter, University of Maryland Medical System and PricewaterhouseCoopers where she was responsible for managing a variety of IT projects and teams of varying sizes through all stages of delivery. Some of the more recent projects included Windows 7 and Windows 10 migrations, hardware refresh projects, active directory migrations and exchange migrations. Her project management emphasis has included managing customer relationships, ensuring accurate capture of business requirements, managing timely delivery of solutions and the provision of responsive in-service support.
When asked why she chose to join DP Solutions, Ms. Eddy said, "I was particularly impressed with the positive energy, close-knit atmosphere and drive for excellence and customer service at DPS. I am excited be a part of the DPS team and look forward to employing my background and skills to the continued growth and success of the business."
"I am delighted to welcome Gina Eddy as DP Solutions Project Manager," said Karyn Schell, President at DP Solutions. "Gina brings the energy, enthusiasm and experience that our fast growing company needs to continue to align our service deliverables with our clients' goals and initiatives."
Gina lives in the Columbia MD area with her husband. She holds a B.S. degree in Business Administration from University of Maryland University College and a M.S. degree in Information Systems from Johns Hopkins University.
About DP Solutions


DP Solutions is an award-winning Managed Services Provider (MSP) serving the Mid-Atlantic. We function as a true partner to support Clients' long-term initiatives with a breadth of technology expertise including managed IT services, managed cloud solutions, backup and disaster recovery, security and compliance consulting, project services, and a 24x7 Service Desk, which is locally staffed by highly qualified technical support staff. We provide the benefits of a fully staffed IT department for businesses that don't have internal IT staff, or for those looking to augment existing IT staff. In teaming with DP Solutions, we become an extension of your organization. To learn more, visit
www.dpsolutions.com
.
#####