Melissa Bryant
Client Experience Manager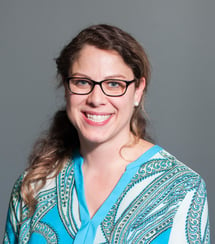 As Client Experience Manager, Melissa oversees the entire Service Desk. She also works closely with the Sales Team to maintain a thorough understanding of client needs and ensure complete resolution and satisfaction.
Melissa oversees the day-to-day activities of the Service Desk and Account Managers to make certain that client communication is prompt, professional and courteous, and that service issues are responded to in a timely manner. She also administers a robust method for process documentation, training, and implementation among the Client Services Team. Melissa helps her team with problem solving and resolution by understanding clients' needs, goals and timeline and ensuring that DP Solutions' delivery aligns with those objectives.
"The Client Services team is the front line for client requests," said Melissa. "Any client who contacts us for service should have an optimal experience, from their initial request through to resolution. My goal is to enhance the 'TLC factor' to make certain our clients are taken care of and happy."
Prior to joining DP Solutions with the Choice Technologies merger in 2016, Bryant received her Bachelor of Science degree in Business Administration from York College of Pennsylvania. After graduating in 2008, Bryant became the Marketing Manager for Choice Technologies where she represented the company at various tradeshows and events and supported the sales team. She then moved into IT Management where she was responsible for onboarding, road mapping and managing large managed service clients. She then became an Account Manager where she was able to support a wider breadth of accounts with a sales component.
In her new role as Client Experience Manager, Bryant hopes to drive a strong and steady focus on teamwork and collaboration that will steer the company toward streamlined internal and external communication and closed-loop resolution.
---

See the rest of the team »