We're offering you a no-obligation offer of a FREE 7-day VDI trial as a great way to see VDI in action in your environment and get to know DP Solutions.
Here's how it works: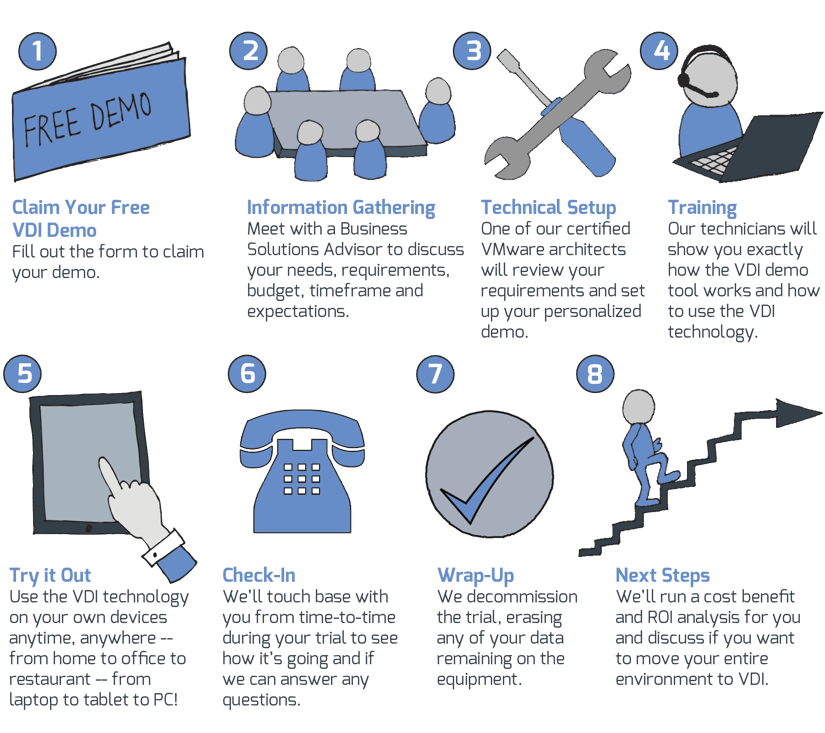 Your free demo includes unlimited tech support for the VDI demo equipment and technology for the duration of the demo period (tech support hours are from 8am - 5pm EST, excluding holidays).

Worried about the confidentiality of your data? Don't be! You retain all ownership of your data loaded on the equipment during the trial period. Any data remaining on the equipment will be deleted on conclusion of the trial period.
There is ZERO cost or obligation to buy anything when you request this service. This is simply our way of giving you a risk-free way to 'sample' our services before having to make a commitment or payment.