One of the biggest challenges in the U.S. is the limited amount of talent available to protect our technology systems. However, careers in cybersecurity can be extremely rewarding both personally and financially.
Week 3 of Cybersecurity Awareness Month focuses on career opportunities in the Cybersecurity space.
The topic of careers in Cybersecurity is an important one. One of the biggest challenges the United States faces is the limited amount of talent available to protect our technology systems and infrastructure.
Why is the lack of talent such a challenge? With all of the innovation in the technology space, devices and apps changing our lives, and our undivided attention towards them, you would think that we would have a generation of people ready to protect our data…and there are. However, while many people are discovering cybersecurity to be financially and personally rewarding as a career, we are still short of where we need to be.
One of the reasons we need more talent is because the cybersecurity field is so broad.
While the general public may think of cybersecurity professionals as highly technical engineers who are always "hacking" or whatever it is they do as they type fast on their keyboards. But that's just a stereotype.
Successful cybersecurity management programs require resources and talent from a variety of specialties. Think of it like fielding a baseball team. You can have a great pitcher, but a winning team is going to be made up of All-Stars who play the outfield, catcher, and so on. These talents complement one another and we should seek the same cohesiveness out of the team who manages our security risks.
Opportunity and Paths of Entry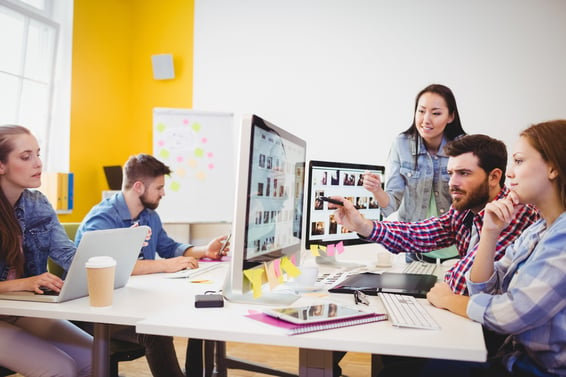 Cybersecurity is one of those fields where you will always be employable. The US Department of Labor is saying that over the next decade, Cybersecurity will be among the fastest growing and best paying jobs.
The shortage in talent that we currently see, while a problem, also presents tremendous opportunity for someone who is looking for a career path.
Many people in Cybersecurity are on the younger side and often come from diverse backgrounds. While Cybersecurity requires knowledge and expertise, unlike many other professional service jobs like an attorney or medical doctor, Cybersecurity usually has a lower barrier to entry, with certification and education programs that are both lower cost and lower commitment for most people.
There are also different paths to take. Not everyone will want to get into the highly technical side of security engineering. Some (like the author of this blog) contribute to Cybersecurity by doing things like Security Awareness Training and Phishing Testing. Others work in compliance and risk assessment.
These specialties are distinct, and all are important contributors to improving a risk posture. In fact, it would be very difficult for one person to take on all of these roles, which again speaks to the need for more talent in Cybersecurity.
A Dynamic and Evolving Field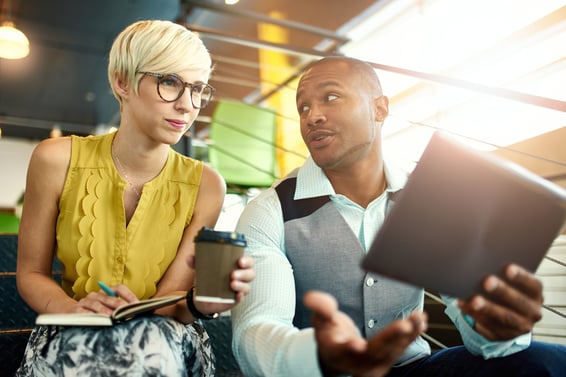 While Cybersecurity jobs can be rewarding, they certainly aren't stale. If you are the type of person to want a career where you are constantly learning and adapting, Cybersecurity might be what you are looking for.
The threat landscape is evolving every day, as are the solutions needed to fight back, giving aspiring individuals an opportunity to learn a new expertise.
Compliance and security standards also change, meaning that even when you feel comfortable that you are utilizing practices and tools that make your environment you stable, there will always be opportunities to make improvements.
Helping Your Community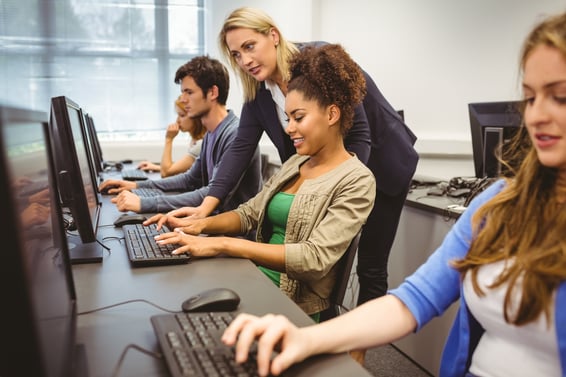 We have talked about how you can make good money and enjoy job security from Cybersecurity jobs. But there is also the element of public service and community need inherent in cybersecurity jobs.
Chances are if you are reading this, you probably know someone who has been the victim of identity theft, ransomware or other cybercrimes.
Often the victims are people who are not well prepared to deal with this threat, because it can be complicated stuff for people who aren't as into technology as others. From the Colonial Pipeline attack we now have real world examples on how everyday life can be impacted by these threats.
Cyber threats pose a serious challenge for everyone in the country, as well as the rest of the world, and will be a challenge for the foreseeable future.
By getting involved with Cybersecurity as a career, you not only help yourself and your life, but also contribute to moving us all in a better direction to stop these kinds of attacks. The more talent we have to fight back these threats, the better off everyone will be.
Wrapping Up
Even if you can't get into Cybersecurity for your career, you can still help grow the talent pool and encourage people to get involved.
There are many organizations both locally and nationally, such as Building STEPS, Mentoring Mentors, and Exploring.org, that help kids receive education as well as resources to become engaged with technology, including programs to help groups like veterans or those going through a career transition get training.
Let us know if you have questions about how you or someone you know can get into technology or Cybersecurity careers and we will do our part!