DAVE BANDELL
Lead Project Manager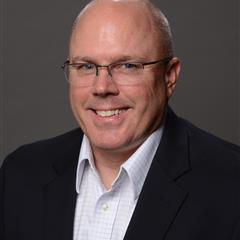 As the Lead Project Manager for DP Solutions, Dave is responsible for ensuring exceptional service delivery to our new and existing clients from the moment we engage as part of the sales delivery cycle, to deployment of our service offerings, with the utmost customer care.
With over 18 years of experience managing SMB, commercial and government projects, Dave understands the importance in working with customers and sales teams in the pre-sales process to ensure the right services are aligned with the requirements and expectations of clients. Dave manages his projects with an innate balance of genuineness and integrity that fosters consistent repeat business.
As Lead Project Manager, Dave has extensive experience in business development activities, forecasting, mentoring project managers, and developing global deployment procedures for new products and services.
Prior to DP Solutions, Dave was a Program/Project Manager with EMC and HP/HPE where he was responsible for managing the delivery of storage projects. These projects included new implementations of servers/network/storage, upgrades to existing environments, data migrations, and backup/recovery, valued up to several million dollars each.
Dave lives in White Marsh, MD and is a graduate of the University of Baltimore. Additionally, heis the Timonium, MD Site Coordinator for PMI Baltimore where he hosts bi-monthly meetings for the chapter.
In his role as Lead Project Manager, David brings the spirit, drive and focus that our fast growing company needs to continue to evolve in the market place and align our service delivery standards with our clients' goals and initiatives.
---

See the rest of the team »