GINA EDDY
Project Manager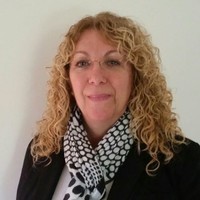 Gina Eddy has over 25 years of experience in IT and project management and brings her understanding of IT, project management and her customer service focus to DP Solutions.
Gina is a results oriented Project Manager and IT Leader with proven success in leading technical projects and teams to meet aggressive deadlines. Gina's experience has encompassed many roles within IT including Project Manager, LAN manager, Helpdesk Manager and Regional and Enterprise Desktop Support Manager.
Prior to joining DP Solutions, Gina has been a Project Manager with Computacenter, University of Maryland Medical System and PricewaterhouseCoopers where she was responsible for managing a variety of IT projects and teams of varying sizes through all stages of delivery. Some of the more recent projects included Windows 7 and Windows 10 migrations, hardware refresh projects, active directory migrations and exchange migrations. Her project management emphasis has included managing customer relationships, ensuring accurate capture of business requirements, managing timely delivery of solutions and the provision of responsive in-service support.
Gina lives in the Columbia MD area with her husband. She holds a B.S. degree in Business Administration from University of Maryland University College and a M.S. degree in Information Systems from Johns Hopkins University. She has two grown children. Gina loves to travel, read, golf, relax at the beach and visit family.
---

See the rest of the team »