Dave bandell appointed lead project manager at
dp solutions
Former EMC and HP/HPE Executive Brings Deep Experience of Project Management and Customer Service to DP Solutions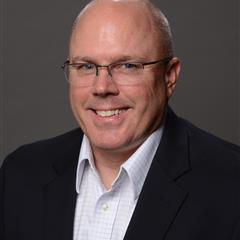 COLUMBIA, MD, July 30, 2018 -
DP Solutions, a leading Maryland-based Managed IT Services Provider, announced that it has named former EMC and HP/HPE Project Lead David Bandell as its new Lead Project & Deployment Manager. In this role, Bandell is responsible for ensuring exceptional service delivery to our new and existing clients from the moment we engage as part of the sales delivery cycle, to deployment of our service offerings, with the utmost customer care.
With over 18 years of experience managing SMB, commercial and government projects, Bandell understands the importance in working with customers and sales teams in the presales process to ensure the right services are aligned with the requirements and expectations of clients. Bandell manages his projects with an innate balance of genuineness and integrity that fosters consistent repeat business.
When asked why he chose to join DP Solutions, Bandell said, "I was extremely impressed with DP Solutions' technical leadership, family-like feel, can-do attitude, and their laser focus on customer satisfaction. Seeing how DP Solutions has adjusted to the changing customer needs and technology over many years, proves DP Solutions' agility and dedication to be a leader in the Managed IT Services business. I am excited to be a part of this outstanding team and I look forward to using my background and skills to help deliver outstanding customer service and customer experience."
"I am thrilled that David Bandell has joined DP Solutions as its Lead Project & Deployment Manager," said Karyn Schell, Vice President of Operations at DP Solutions. "David brings the spirit, drive and focus that our fast growing company needs to continue to evolve in the market place and align our service delivery standards with our clients' goals and initiatives."
Before joining DP Solutions, Bandell was a Program/Project Manager with EMC and HP/HPE where he was responsible for managing the delivery of storage projects. These projects included new implementations of servers/network/storage, upgrades to existing environments, data migrations, and backup/recovery, valued up to several million dollars each.
Bandell lives in White Marsh, MD and is a graduate of the University of Baltimore. Additionally, he is the Timonium MD Site Coordinator for PMI Baltimore where he hosts bi-monthly meetings for the chapter.
About DP Solutions


DP Solutions is an award-winning Managed Services Provider (MSP) serving the Mid-Atlantic. We function as a true partner to support Clients' long-term initiatives with a breadth of technology expertise including managed IT services, managed cloud solutions, backup and disaster recovery, security and compliance consulting, project services, and a 24x7 Service Desk, which is locally staffed by highly qualified technical support staff. We provide the benefits of a fully staffed IT department for businesses that don't have internal IT staff, or for those looking to augment existing IT staff. In teaming with DP Solutions, we become an extension of your organization. To learn more, visit
www.dpsolutions.com
.
#####